Super Advance Excel Champion Program
Join the Basic to Advance Excel Course and learn the hacks of Microsoft Excel!
Now add an extraordinary skill in your profile and be the work champ!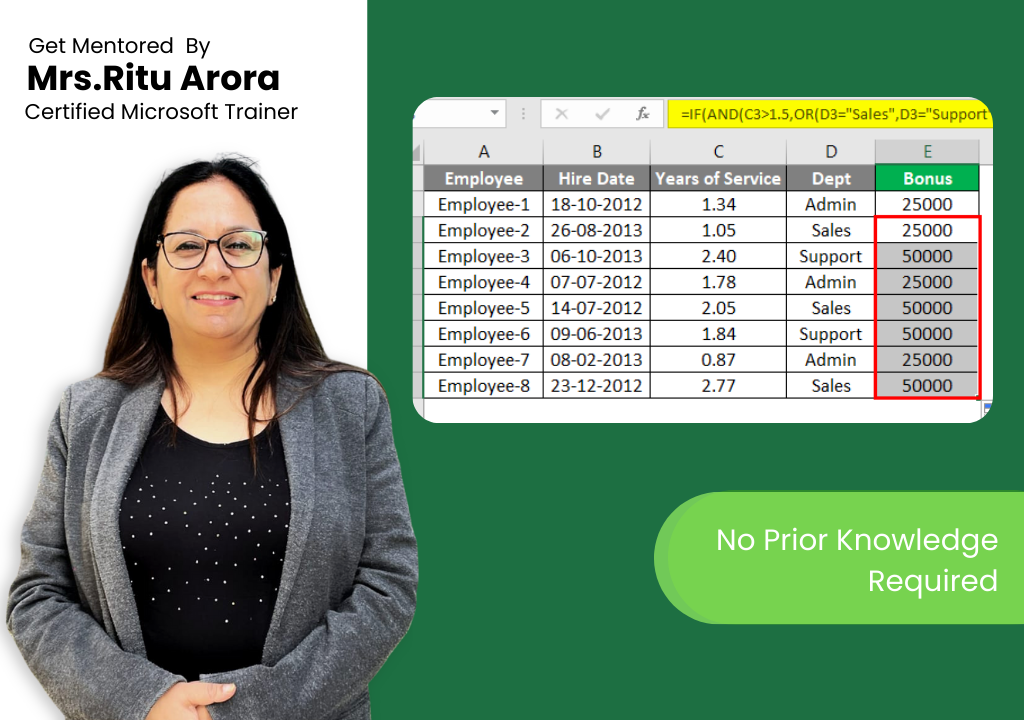 Master Microsoft Word with us
Microsoft Word is word processing software. It is developed by Microsoft and is part of Microsoft Office Suite. It enables you to create, edit and save professional documents like letters and reports.
Our MS Word tutorial includes all topics of MS Word such as save the document, correct error, word count, font size, font style, apply a style, customise a style, page size, page margin, insert header and footer and more.
By the end of this beginner-friendly course, you'll be able to
Our course is designed to help you master Microsoft Word, a powerful word processing software developed by Microsoft and part of the Office Suite.
You'll learn how to create, edit, and save professional-looking documents, such as letters and reports.
The course covers essential topics like correcting errors, word count, font size and style, applying and customizing styles, adjusting page size and margin, and inserting headers and footers.
The course is beginner-friendly and suitable for anyone who wants to learn how to use MS Word effectively.
By the end of the course, you'll have the skills and knowledge needed to navigate MS Word confidently and produce polished documents efficiently.
2. Online Live Classroom[Preferred]
SAT ( 4 Weeks)
08:00 PM – 11:00 PM IST
  (GMT +5:30)
SAT ( 4 Weeks)
08:00 PM – 11:00 PM IST
  (GMT +5:30)
SAT ( 4 Weeks)
08:00 PM – 11:00 PM IST
  (GMT +5:30)
Flexible Date & Time
INR 1200
Per Hour
Microsoft  Excel Certification
We are excited to announce that our comprehensive Training Course is now available to anyone who is interested in gaining a deeper understanding of fundamental concepts in their field of study. The course is designed to provide participants with an in-depth knowledge of key principles and techniques that are essential to their professional growth and success.Upon completion of the Training Course, we are pleased to offer a certificate of achievement to participants. 
FAQs for Basic to Advance Excel