Effective Use of Microsoft Outlook
Join the  Microsoft Outlook Course Now!
Add an extraordinary skill in your profile and be the work champ! 
Master Microsoft Outlook with us

Are you looking to improve your productivity and manage your time more effectively using Microsoft Outlook? Well, you're in luck because our Microsoft Outlook Masterclass course is designed just for you!
– With the help of our expert instructors, you'll discover specific tips and tricks to boost your productivity and manage your tasks more efficiently using Microsoft Outlook.
– You'll be amazed at how much more you can accomplish once you've mastered this powerful application.
By the end of this beginner-friendly course, you'll be able to
In this course, you'll learn all about the various components of Microsoft Outlook and how to make the most of them. From handling email attachments to managing junk mail and scheduling meetings, we'll cover everything you need to know to become a Microsoft Outlook pro.
So what are you waiting for? Sign up for our Microsoft Outlook Masterclass course today and take your productivity to the next level!
2. Online Live Classroom[Preferred]
SAT ( 4 Weeks)
08:00 PM – 11:00 PM IST
  (GMT +5:30)
SAT ( 4 Weeks)
08:00 PM – 11:00 PM IST
  (GMT +5:30)
SAT ( 4 Weeks)
08:00 PM – 11:00 PM IST
  (GMT +5:30)
Flexible Date & Time
INR 1200
Per Hour
Microsoft Outlook Certification
We are excited to announce that our comprehensive Training Course is now available to anyone who is interested in gaining a deeper understanding of fundamental concepts in their field of study. The course is designed to provide participants with an in-depth knowledge of key principles and techniques that are essential to their professional growth and success.Upon completion of the Training Course, we are pleased to offer a certificate of achievement to participants.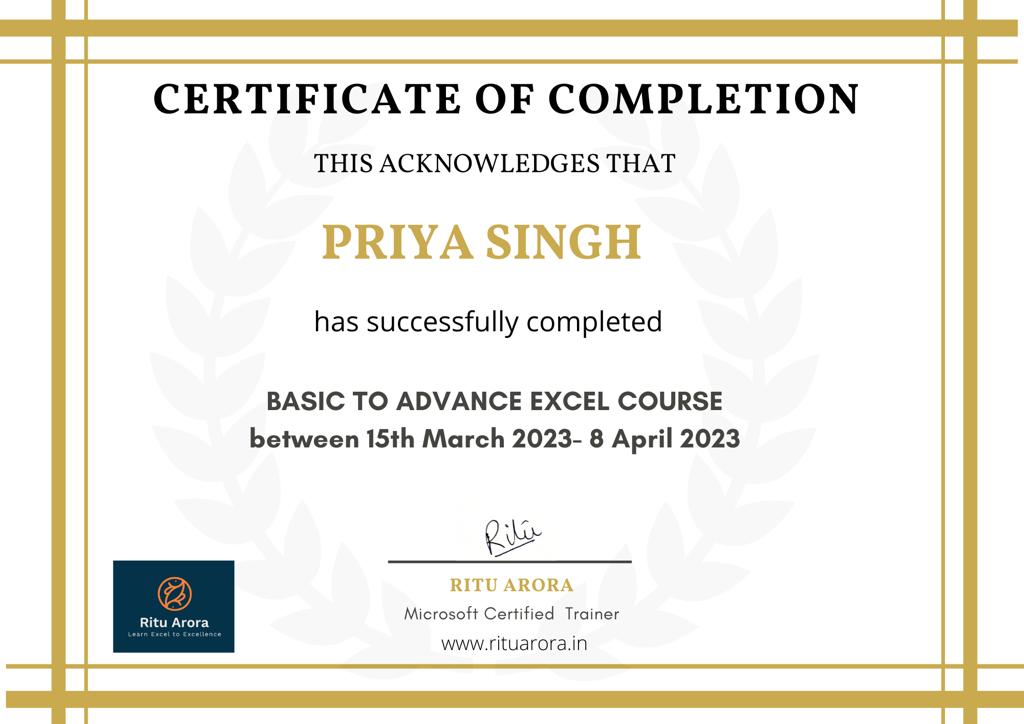 FAQs for Microsoft Outlook