Join the Power Pivot and Power Query Course Now!
Add an extraordinary skill in your profile and be the work champ!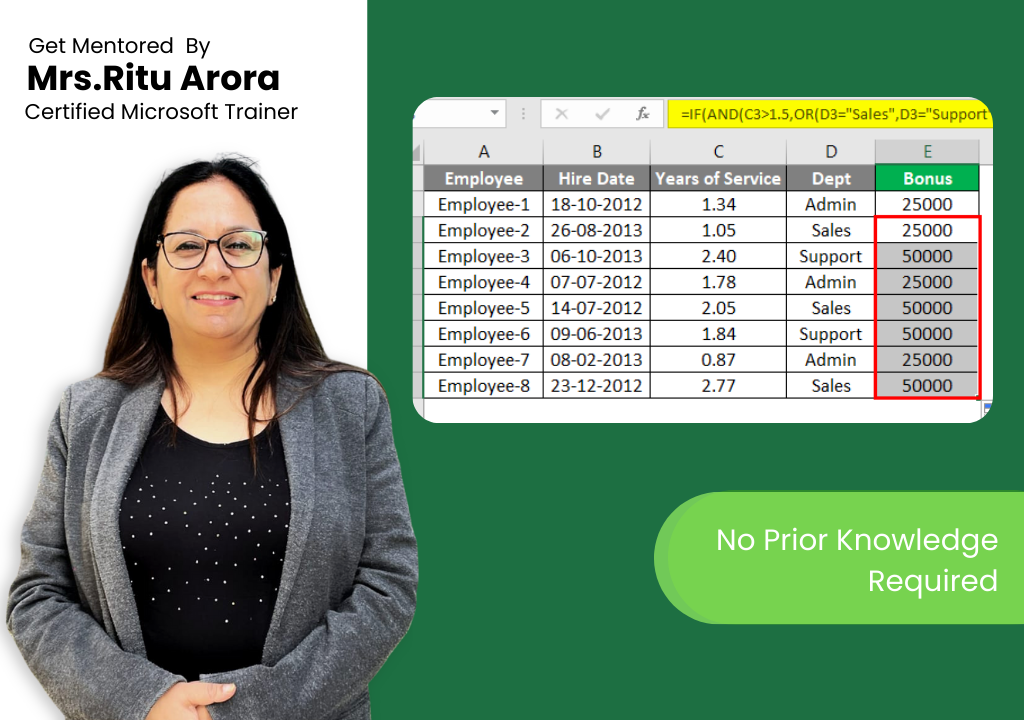 Master Power Pivot and Power Query with us
In this course, you'll learn how to use Power Query to clean and transform data quickly and easily. You'll also discover how to use Power Pivot to create dynamic data models and perform powerful data analysis.
Whether you're looking to analyze sales data, financial data, or any other type of data, our Power Query and Power Pivot course will give you the skills and confidence you need to take your Excel skills to the next level.
By the end of this beginner-friendly course, you'll be able to
I will guide you through the process of importing and cleaning data from multiple sources, as well as how to create relationships between tables and use DAX formulas to create custom calculations.
2. Online Live Classroom[Zoom]
Weekend Course (starting 8th July)
SAT (4 weeks)
08:00 PM – 11:00 PM IST
  (GMT +5:30)
Weekdays Batch (Starting 10th July) (Morning)
MON-FRI (10 days)
08:00 AM – 9:00 AM IST
  (GMT +5:30)
Weekdays Batch (Starting 10th July) (Evening)
MON-FRI ( 4 Weeks)
08:00 PM – 9:00 PM IST
  (GMT +5:30)
Flexible Date & Time
INR 1200
Per Hour
Power Pivot and Power Query Certification
We are excited to announce that our comprehensive Training Course is now available to anyone who is interested in gaining a deeper understanding of fundamental concepts in their field of study. The course is designed to provide participants with an in-depth knowledge of key principles and techniques that are essential to their professional growth and success.Upon completion of the Training Course, we are pleased to offer a certificate of achievement to participants.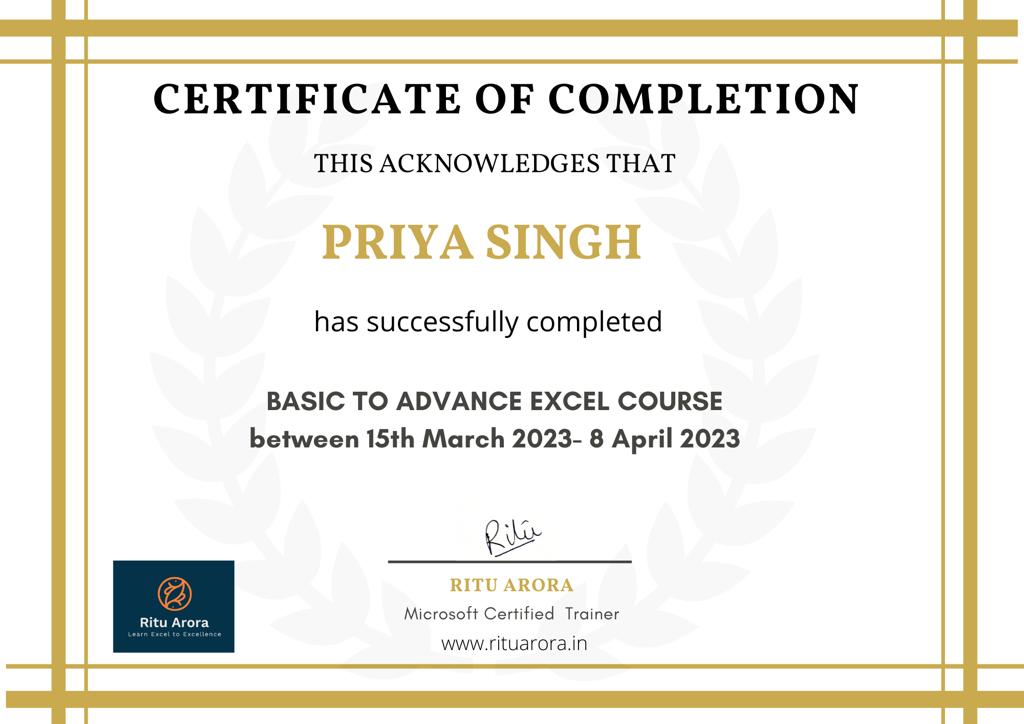 FAQs for Basic to Advance Excel